Sharing a house with people you don't know
Sharing a house is great. You're never alone, rent is always cheaper, but it has its ups and downs, especially when living with people you don't know.
I've lived with a lot of different people during my 20's. From house sharing to living with friends and then back to house sharing, I've had my fair share.
Throughout the years I've always had friends asking me how do you cope? Or saying they could never live in a house share. Well, here are some things I have learned during the years.
You don't have to be friends with the people you share
The last house share I lived in was a 6 bed. I was 26 and had lived with a friend for the past year (let's just say it didn't work out), so I went with an open mind and was not looking to make friends. The house was big enough, everyone was around my age and professionals. I'd spend most of my time in my bedroom as the living room wasn't that nice but after a while, I became friends with some of the people I lived with. Currently, 4 of my closest friends were people I lived with in that house.
Make sure you know what's shared
I'd say this is a very straightforward one, but people tend to forget. And having lived with so many different people, I know how it's like. Make sure upon moving, everyone is on board with buying toilet paper in turns, if you're sharing spices and oils, if you want people to use your pans, cutlery etc. You might read this and think that's being a bit overboard, but it's not. Some people will use what's yours and not replace it, some people will never buy the toilet paper, some people will ruin that favourite pan and not care because it's not theirs.
If you don't feel comfortable sharing, make sure you keep that in your cupboard and store it straight after use. Or have a little jar where each contributes to pay for the things you decide to share.
Have a cleaning schedule
Now, this for me, as a person who likes things tidy and clean is one of the most important things, and one of the ones that I definitely should have done from the beginning. I'm not a clean freak that likes everything sparkling, but I like things just to a standard. Up until I moved to the big house share, I always lived with people that would usually clean after themselves and do a whole house hoover etc. Then, it was like hell. We had a few issues that were addressed and created a cleaning schedule which most people actually kept up with, but then some people moved out and others moved in and it was hard. To the point that, admittedly, I actually had to complain to the letting agency because I was the one pulling the weight. Eventually, they got us a cleaner (someone else had also complained) and that made life much easier. So my advice: agree on a schedule or find a way to get a cleaner if no one has the time and you're actually bothered with living in a clean house.
Make sure you're all on the same page
This one fits in with all my other points above, and very relevant still. It's important that you all respect each other and are on the same page in terms of noise, social life, kitchen space, cleaning, etc.
I'm so very lucky that me and my two friends I live with (from my other house share too!) have been on the same page throughout the pandemic. We were very respectful of each other spaces and we were pretty much on board with all the guidelines and were careful with what we did that could impact others.
I can only imagine what it was like to live in a big house share during the lockdowns.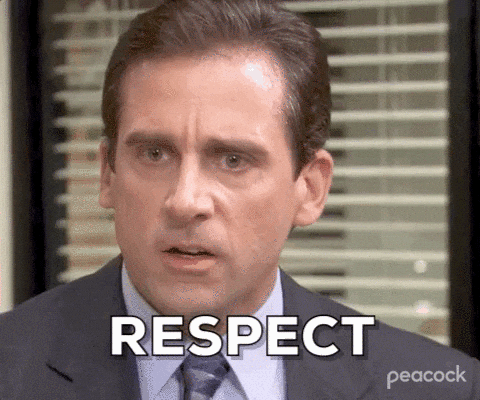 My journey of living with other people will come to an end soon, as I will be entering a new exciting chapter of my life, where I will be renting on my own. I can say I am very grateful and have learnt so much during the time I have shared a house with others during my 20's, and if this is something you are considering I would definitely recommend it, even if it's just for a short period.
Blog post author: Alexa Pereira
Alexa is an adopted Scouser, originally from Portugal. After moving to a new country at 22 and only recently turning 30, Alexa is the perfect person to share her experiences of being a twenty-something!
Follow Alexa on Instagram